Succession Planning for Label Converting Businesses
In an environment where it seems everyone is talking about the "great resignation" or "turnover tsunami," the need for succession planning is top-of-mind for many organizations, including label converters. With many converters being independents who may or may not have family interested in taking over the business one day, proactive succession planning is critically important.




The State of the Label Converting Industry
Before we dive into specifics, let's orient ourselves on just how the industry is doing right now. Label converters are fortunate to find themselves in a growing industry. According to Mordor Intelligence, the North American market was valued at "$7.59 billion in 2020, and it is expected to reach $9.44 billion by 2026."
Online sales are up significantly as hordes of retailers have recently moved their businesses online entirely or shifted to some hybrid format. The pandemic has undoubtedly contributed toward all of this. Managing this growth, leveraging the changes, and planning for long-term ownership can definitely keep a business owner up at night!


The Drivers for Succession Planning
As a label converter owner, you face some critical questions moving into 2022:
• Who is going to run your business in the future?
• Will staff placed in essential roles have the knowledge and tools to drive the business forward?
• How can you prepare your business for leadership changes?

Impending Retirement
Currently, a lot of independent label converter owners are approaching retirement age, with many recognizing it's time to start thinking about how to best manage their transition out of the company to ensure continuity.
Before starting the succession planning process, it's important to have a clear idea of the exit plan. Are you transferring ownership and/or control to a successor? Are you liquidating the company? Are you going to sell?
Having a plan and taking steps to prepare can ensure what you want to happen goes smoothly.
For example, if family is taking over, PNC Insights' Benjamin Gran stresses why a succession plan is imperative:


"Without a good succession plan, your family or other heirs might be forced to sell the company under duress and be shortchanged on the value of the business you've built. If there's no clear plan in place for who's in charge of the company, your business might end up directionless and at risk for failure."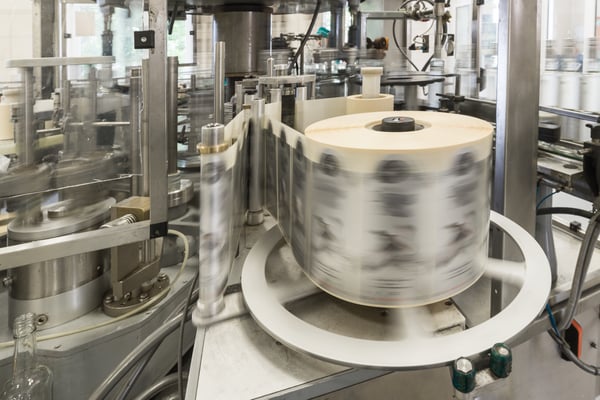 Succession Planning Tips
Get Your Knowledge Out of Your Head
As an owner, you have a lot of "tribal knowledge" in your head—knowledge that needs to be documented and incorporated in systems and procedures so others can operate the business after you are gone.
Whether you are preparing to sell the business, scale back involvement, or step away to have family run it, you must create the system—and then train people to run that system.
Pull Information From Emails
In addition, a lot of business intelligence related to operational practices or how to meet specific customer needs finds itself stuck in email messages across the organization. Email inboxes are dead ends where a lot of information is lost. Implementing a proper business management system lets you document operations to ensure continuity and a seamless transition.
To do this effectively, you need to use a system that pulls customer interactions out of dispersed emails and get them into a shared system that everyone can see and use. This makes data readily available to everyone, helping the business run successfully past current owners, managers, and employees.


Digital Management is a Must
Whether selling or passing the business on, younger managers, employees, and your customers increasingly expect digital solutions. Unfortunately, many labeling companies are still not even set up for online ordering, let alone making use of technology to manage the business.
Rolling out new technology can be a stressful change that requires time and money investments. Still, the long-term benefits of saved labor replacing manual tasks with automation, reducing human errors, and improving customer service will serve your business well, making it easier to manage and be more attractive to potential buyers.


Using a Partner
Label Traxx can help! Our Quality Module provides users with tools to document and notify specific employees at critical points in the business process to ensure continuity and minimize errors or oversights.
Our Quality Module does two specific things for you:
1) Your business no longer needs to hope someone recalls if Customer X doesn't accept deliveries on Thursdays at noon–or whatnot. A system populated with these important alerts notifies them at the right times.
2) Your business' new leaders will not feel overwhelmed when taking over because the intricacies of running things left with you. They will have the tribal knowledge to keep operations running and customers happy.

Whatever your business' transition will look like, take steps now to ensure you have the right system in place for success well into the future.