4 Key Strategies to Differentiate Your Label Converting Business
All label converters are not created equal—but much of their marketing information gives that impression. If you're not standing out from the competition, you're not going to "pop" in front of consumers. It's that simple. The ability to differentiate your services is the only way to attract and retain customers for the long haul. But how can you effectively stand out?
Here we offer four key strategies to differentiate. Leveraging these can help you stand out and resonate with buyers in meaningful ways.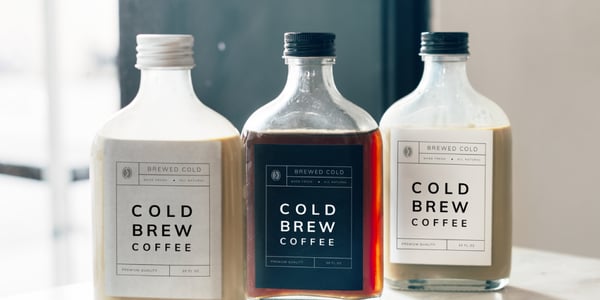 Bring Customer Engagement Online
Service organizations—and label converters are service organizations—have traditionally relied on "people power" to deliver value to customers. That model has changed in our personal lives as consumers and it is changing rapidly in our B2B work lives.
For instance, online self-service solutions not only provide customers with ready, real-time access to the information and services they are looking for but can drastically shrink turnaround and lead times. Those both represent enormous benefits to customers and a meaningful way to differentiate what you have to offer from your competitors.
Customers have become increasingly comfortable with online interactions during the pandemic. The last few years have taught consumers how easy, seamless, and hassle-free online transactions can be. And, Pro Tip: Label converters are wholly late to the game when it comes to modernizing.
Offering online ordering is a HUGE opportunity to stand out from your competition right now.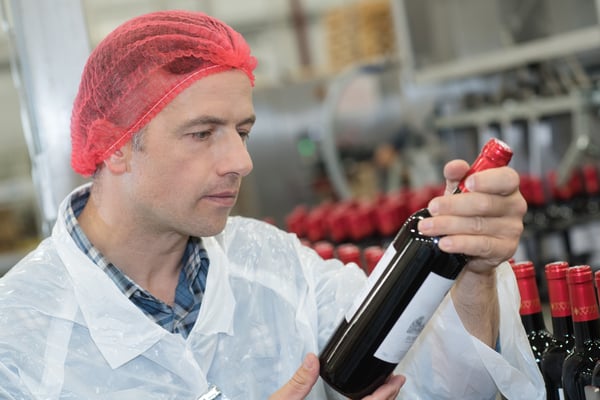 Customer Transparency
How many phone calls do your customer service employees—or sales staff—respond to about where their project is in the production stream?
"Have you received my order?"
"When will you ship my order?"
"Where is my order in the production process?"
These and a myriad of other questions are commonly fielded by phone, email, and even face-to-face. And they eat up so much time!
Technology can minimize the need for these customer service interactions—and associated costs—while simultaneously providing customers with a streamlined and satisfying experience.
In addition, technology provides a convenient, 24/7/365 option for customers to access information when their schedules and time zones permit. No more busy signals, unanswered phone calls, or emails that land in spam folders.
Technology boosts customer transparency to build loyalty and satisfaction.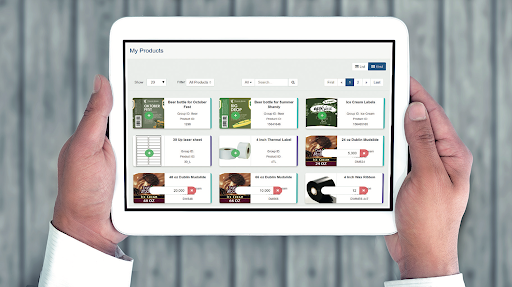 Expediting Artwork
One of the most time, and people-intensive parts of the label converter business is the creation and approval of artwork. Getting customers quickly—and seamlessly—to the final artwork approval stage can greatly impact the customer experience.
Moving the artwork approval process from human centric to a self-service model can save immeasurable time while shifting the power and flexibility into the hands of your customers. In fact, many of our customers have reported that switching to self-service has let them cut response times in half, with some approval processes on projects moving from 3-4 days down to 1-2 days!
Finding the right solution provider can help you strike the right balance between person-to-person and self-service to meet the needs of even your most demanding customers. You and your customers will save time and money, allowing you to build in added value while maintaining a high level of service and strengthening the customer relationship.


Better SKU Management
The chances are good that the number of SKUs your label converter business needs to contend with has grown exponentially over the past several years. Customers are becoming increasingly demanding and discerning. They require more flavors, scents, and sizes to meet increasingly fragmented consumer preferences.
Unfortunately, while additional SKUs represent added value for customers, they can also represent higher costs to you—especially if you're trying to manage them through some manual or homegrown process.
Efficient supply chain management is, or should be, on every label converter's list of "things to do better in 2022." As CIOReview points out: "Creating an effective supply chain management system can assist businesses in mitigating risks and pressure points throughout their supply chain network."


How to Differentiate Now
Bringing today's technology to bear can help you drive down costs, and better meet shifting customer demands. We can help! Over the past 20 years, we have helped hundreds of converters modernize their operations and grow their business. Check our new guide outlining our best practices for modernizing and optimizing your label converting business.